Buy Online Pick Up In Store
---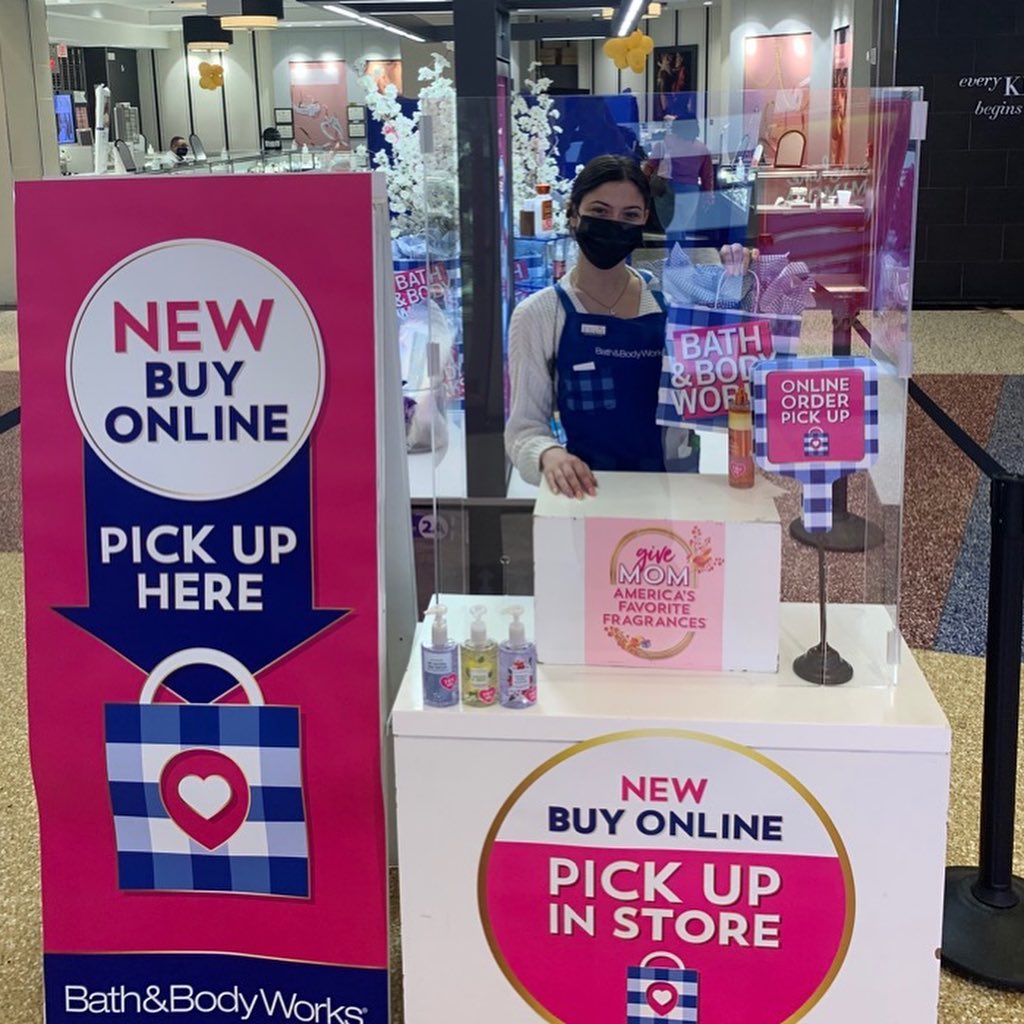 YOU'VE GOT QUESTIONS. WE'VE GOT ANSWERS.
Buy Online Pick Up In Store available at Bath & Body Works in Kings Plaza Mall
This program is currently available only at select stores.

Please note: Due to high demand, your participating store may not offer Buy Online Pick Up In Store on some promotional days. But you can still swing by in person or shop online to get some great deals!
How will I know when my order's ready?
We'll email you when it's ready for pickup. In the meantime, sit tight while we put it together.
*Please be sure to check your junk mail or spam folder.
What do I need to pick up my order?
A government-issued ID or the confirmation email.
You can also designate someone to pick up your order during online checkout.
Can I participate in store-only promotions with Buy Online Pick Up In Store?
Sorry! These promotions are only available if you
shop in the store and aren't eligible for pick-up orders.
Do I need to go in the store to pick up my order?
Now, you can buy online and pick up, in person, from the cart located right in front of their store see any associate, and they'll take care of you!
How long do I have to pick up my order?
Once your order is ready, 2 days.
If it's not picked up by then, we'll cancel it.
When will I get charged for my pickup order?
At pickup! Note: an authorization hold will be placed on your debit or credit card when you order.
If you paid by a gift card, your gift card will be charged at the time the order is placed.